With the majority of Southern Hemisphere ski resorts set to open in coming weeks, our team decided to analyse historical snowfall data from the last 15 years (source: Snow Forecast) to identify which resorts are the snowiest overall, and which weeks have historically been the best for powder chasers. The analysis looked at the four major destinations of Chile, Argentina, New Zealand and Australia.
Australia and New Zealand's snowiest resorts
Treble Cone (New Zealand) was crowned Australasia's snowiest resort, recording on average 349 cm of snowfall between 1st June and 30th September over the last 15 years. Falls Creek (Australia) was Australia's snowiest resort with 199 cm, while Thredbo (Australia) has recorded the least snowfall with over 143 cm.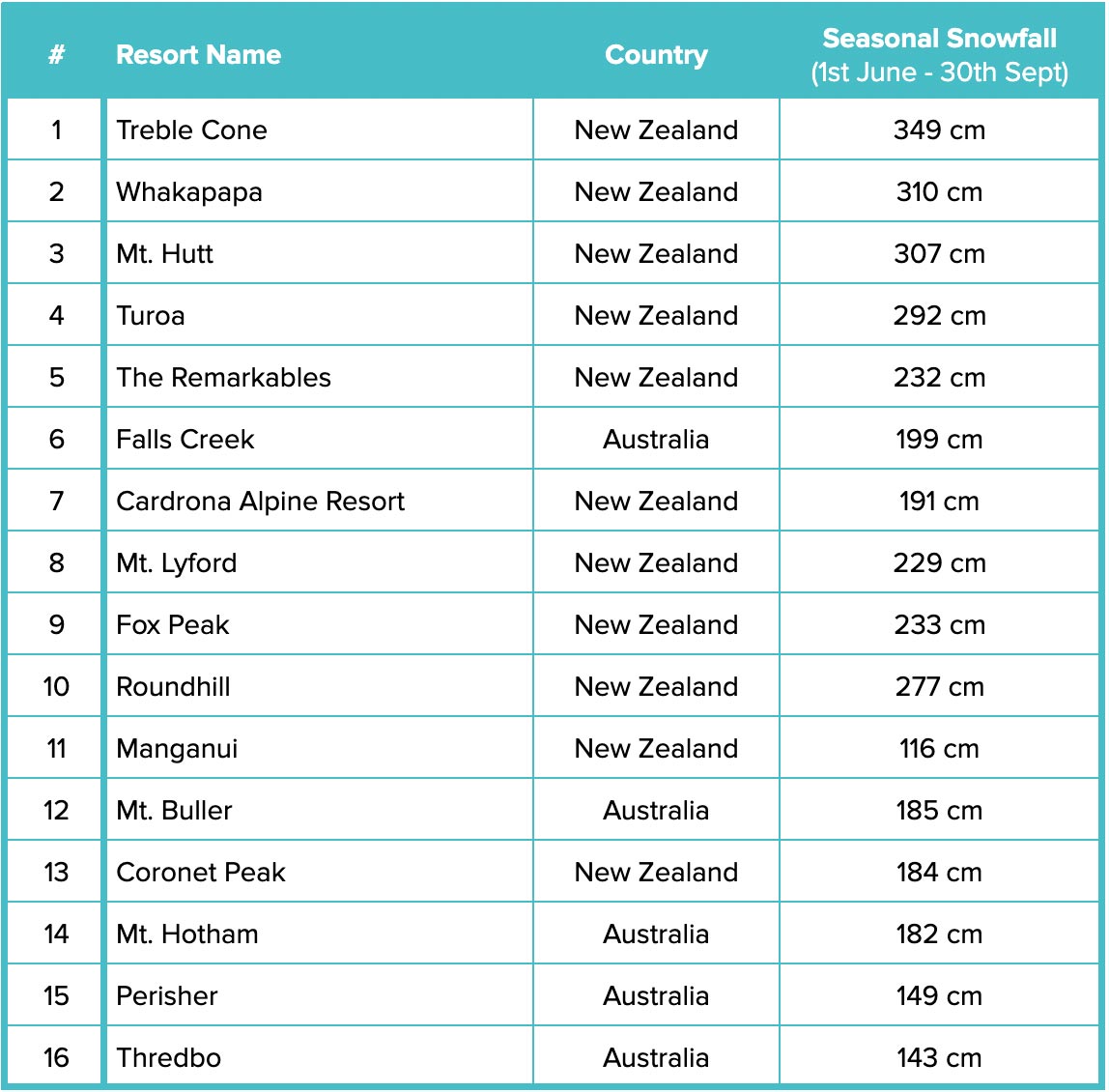 South America's snowiest resorts
For fans of powder skiing or snowboarding, South America had some impressive results. With Nevados de Chillan claiming the number 1 spot for the entire Southern Hemisphere with an impressive 691cm over the recording period. Argentina's Cerro Catedral was the runner up with 473 cm recorded.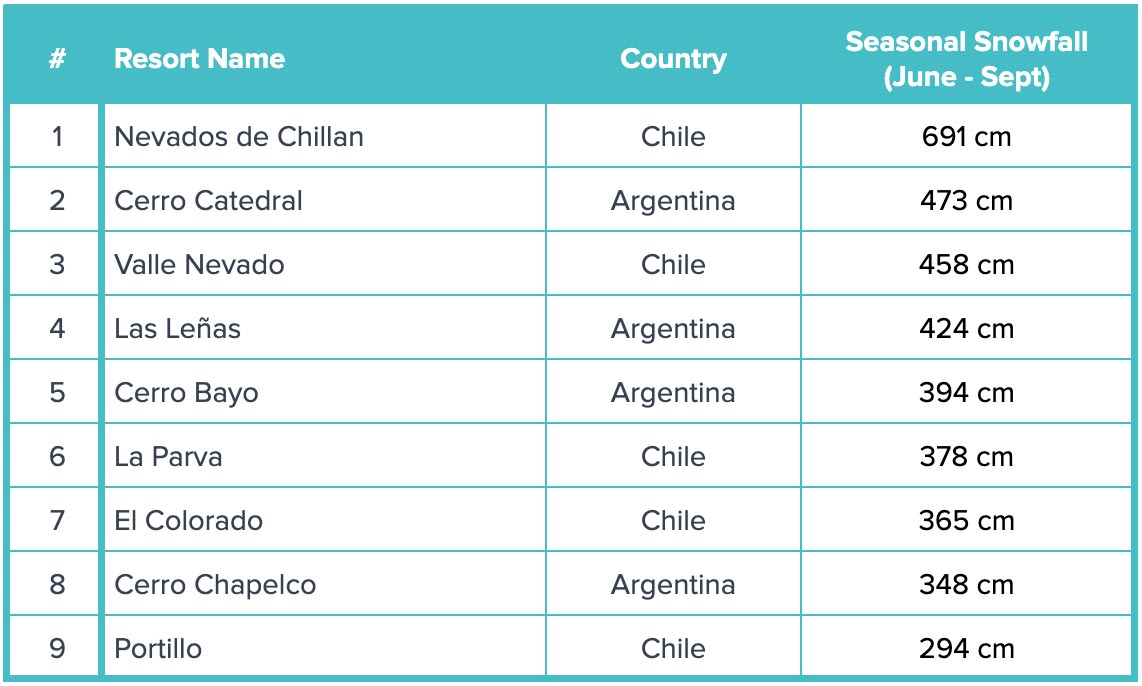 The Snowiest Weeks
For skiers and snowboarders looking for insight into when is best to travel to ski resorts, our team also looked at the snowiest weeks for each of the resorts. A large variance was recorded by country and resort, so once you've identified destinations in Chile, Argentina, New Zealand or Australia which are of interest, you can use this to help you choose a suitable week.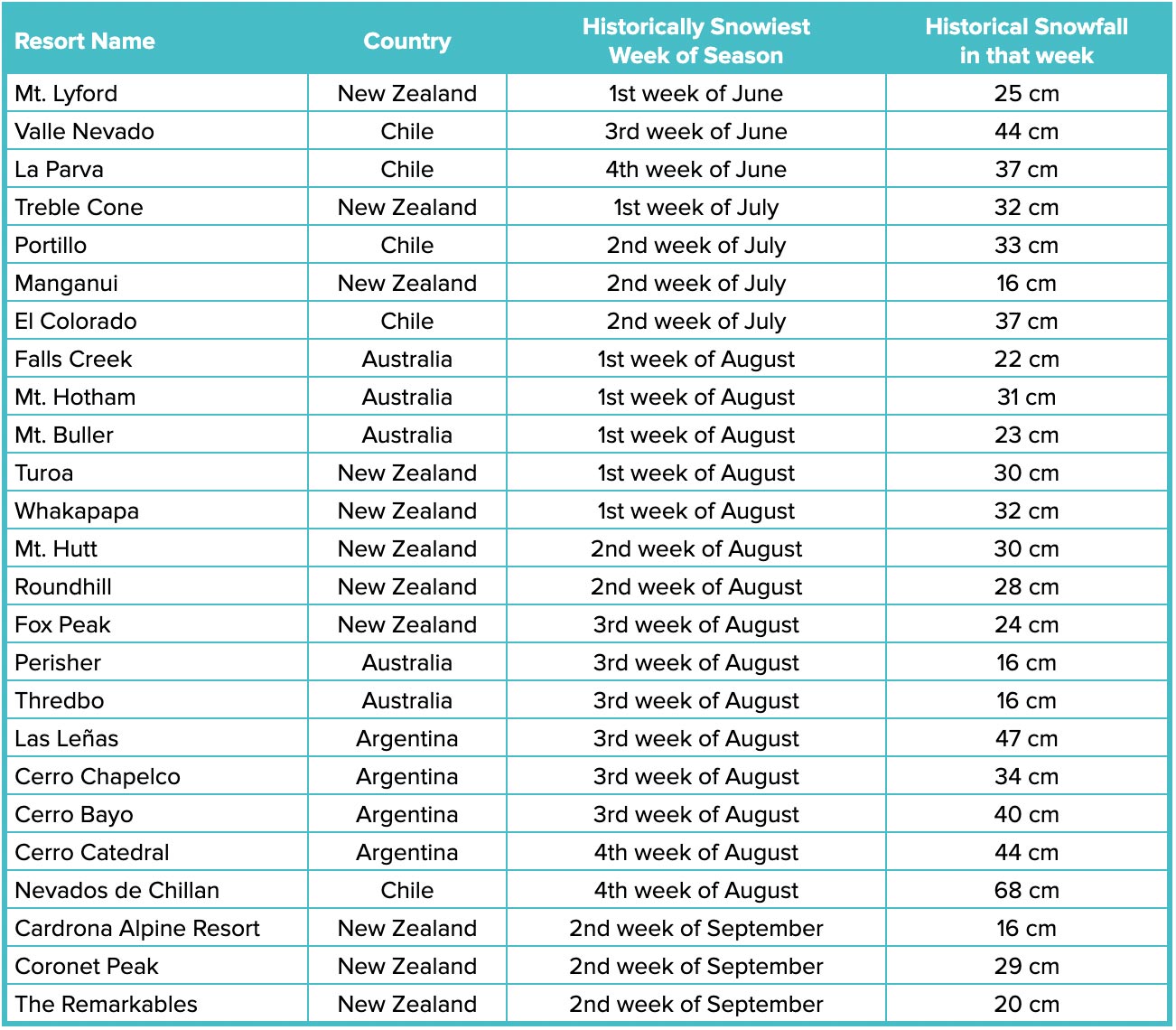 Week by week snowfall
For those wanting to dig a bit deeper into the data, here is the week by week snowfall (in cm) for each of the resorts. As with all data, this is the average over the last 15 years (2007 – 2022) based on Snow Forecast's mid-mountain snowfall history reports.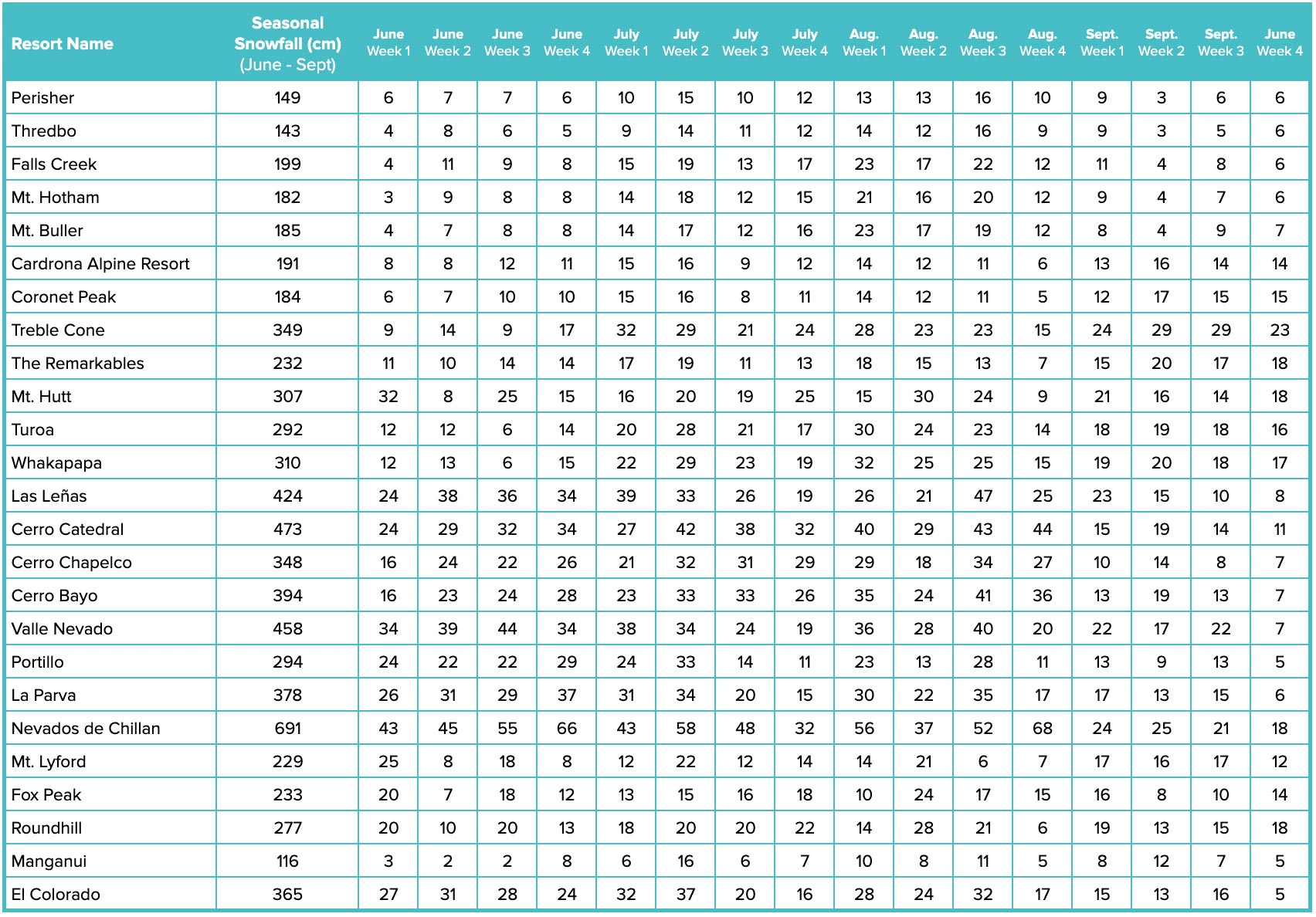 The Methodology
The selection process for the ski resorts was based on a minimum ski slope terrain (km). For Australia and New Zealand this was 10 km, while it was increased to 35 km for Chile and Argentina due to larger resorts. This data was based on resort stats from skiresort.info.

Data was collected from Snow Forecast on the 27th May 2023, and reflects the historical snowfall in each given week for data available. The data was collected based on mid-mountain altitude between 2007 and 2022 for each resort. 

Historical weekly snowfall data between the selected dates (1st June – 30th September) was then added up to provide the total snowfall over the three months of winter (June, July, August) and first month of spring (September).